Mobile Application Development in Assam
"Zaks Online Service" offers Mobile apps / Mobile Application development in Guwahati Assam for all your needs. Mobile Applications are the future of computing. Already thousands of Mobile Application have been Developed and released in the market.
"Zaks Online Service" is a Mobile Application Development Service Provider in Guwahati Assam offering comprehensive and personalized designing platform
We deal in services like:-
Mobile Application Service
Mobile Application to End-to-End Solutions
iOS Mobile Application Development
Android Mobile Application Development Services in Guwahati Assam
Windows Mobile Application Development Services in Guwahati Assam
Our quality and performance is the best we will do the hard work and do our business with honesty. We know that every different company has a unique requirement. We are a leading in Mobile Application development in Guwahati, Assam & also Provide Mobile Application to all international Clients.
We create versatile Mobile Phone Apps for diverse categories:-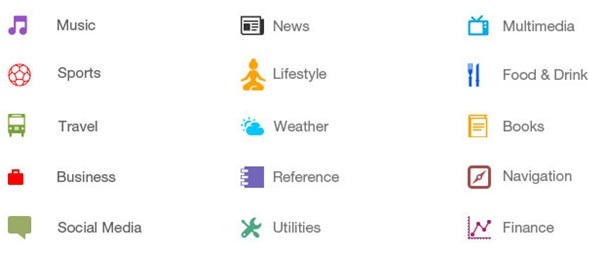 This is your opportunity to be part of this new fast moving platform. Whether it can be an App for leisure or business, "b" can provide you a solution by Designing |Developing Mobile Application in Guwahati Assam.
Our Mobile Application Development Company in Guwahati Assam, could turn to be a true assets to your business fortunes. We are the creators of apps that apply accurately to your existing time-table. We have a line of previously successful android and IOS apps that could fit your business dreams. We deliver the cutting-edge apps that your customers fall-in-love, increasing your digital-conversion and client-satisfaction.
Android Applications
"Zaks Online Service" has a solid repertoire of Android Applications Software suitable for a range of business lines. Our expert team of android phone apps developers in Guwahati could give life to your application thoughts. Our comprehensive solutions could help any Android phone users to explore the maximum of this smart device.
Android Apps Development
Apps specifically designed and developed aimed at android platform
Delivers for diverse app Categories through specifically conceiving, designing and developing Apps
Top-notch Designers and Developers Well-tuned for the android platform
At "Zaks Online Service" we try to develop sleekly functional, market capturing mobile apps for your enterprise and business. With over 80% market share of the Smart phone Market, android market place is the one place your business cannot miss out... With the rapidly improving core Android OS and evolving development tools an android app can be a great carrier for your business.
Windows Applications
Windows Applications are always close to users' heart because of their intuitiveness and user-friendliness. Our expert team can Develop Windows applications that you can help you take your business further. We provide the best Windows mobile applications in Guwahati Assam. that could make a change in your lives.
At "Zaks Online Service", you can find some of the smartest developers at the hot and up and rising windows phone platform. Our developers completely utilize the high processing capacity and graphical exuberance of the windows platform. With us you can also convert your existing android or IOS app to the windows platform.
iOS Applications
The introduction of iOS devices has radically changed the way technology is viewed and used. The smartphones require smart applications developed by talented professionals. "Zaks Online Service" has a team of experts in iOS application development in Guwahati Assam. We have the resources and redefined technology to develop any type of iOS applications to meet even the most exacting needs. Mobile application development is a passion of our team and we go to any extend to make our iOS application development a grant success.
TESTIMONIALS

Every organization excels on the basis of publicity it gets or generates. Building a website was something that I really never believed could help in giving new dimensions to my Organization. The team of Zaks Online Service, Guwahati, has proved and done a great job. All the Best.
Sri A. R. Bora (Chairman)
ITI, SOUTH SALMARA


"I couldn't be happier with my choice of using Zaks Online Service, for my new website. Their team were easy to work with and helped me make a terrific website in a short amount of time.Thanks again guys for all your hard work I will recommend you to all my friends!"
Principal
L.G.B. GIRLS COLLEGE


There are design companies, and then there are user experience, design, consulting, interface design, brilliant, and professional. Zaks Online Service is by far one of the worlds best known brands.Working remotely was smooth and reliable.
Director
ARUNACHAL DIRECTORY